When you think of your favorite fictional characters, who comes to mind? I'm drawn to powerful, snarky, unforgiving women.
You know the ones…the "bad" girls. Whether they're committing crimes, talking back, or shirking their prescribed duties,
these characters don't apologize for anything. Check out the following selections, packed with magical mischief, neglectful mothers, and murderous teens!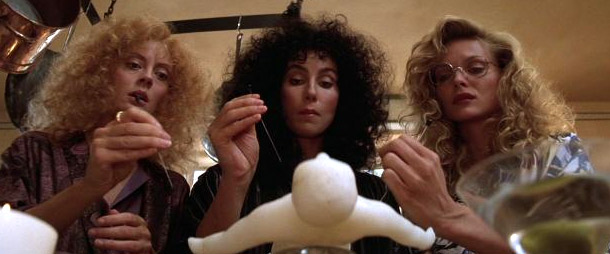 The Witches of Eastwick
By John Updike
DB 20906
A witty, audacious novel about three modern-day witches living in Eastwick, Rhode Island, in the 1960s. Divorced and in their thirties, they would eventually like to conjure up new husbands for themselves. But their powers remain largely unfocused until a rich, vulgar, sexy stranger moves to town. Some strong language and some descriptions of sex. Bestseller 1984.
Where'd You Go, Bernadette?
By Maria Semple
DB 75351
Seattle. Eighth-grader Bee's request for a family trip to Antarctica is the last straw for her mother Bernadette, who has become so socially inept that she hired a virtual assistant in India to handle her life. Just before the trip, Bernadette vanishes. Heartbroken Bee investigates. Some strong language. Bestseller. 2012.
The Girls
By Emma Cline
DB 84920
In 1960s northern California, teenager Evie Boyd becomes enthralled by Suzanne, who draws Evie into a cult with a charismatic leader. As Evie drops further and further out of her daily life, she is drawn closer to the burgeoning violence of the cult. Unrated. Commercial audiobook. Bestseller. 2016.