Lately, I've been spending a lot of time walking around my neighborhood. It started when we got a puppy a couple of months ago. But the practice has definitely increased as our ability to get out and about elsewhere has decreased.  
My walks have helped me focus, be more aware, and see my neighborhood with new eyes. I've walked down blocks I had (embarrassingly) not yet discovered in my fifteen years here. I've been able to pay attention to the approach of Spring in many people's yards, not just my own.  
I've become friendly with the neighborhood gnomes and gargoyles. And I have seen more scampering squirrels and rotund robins than ever.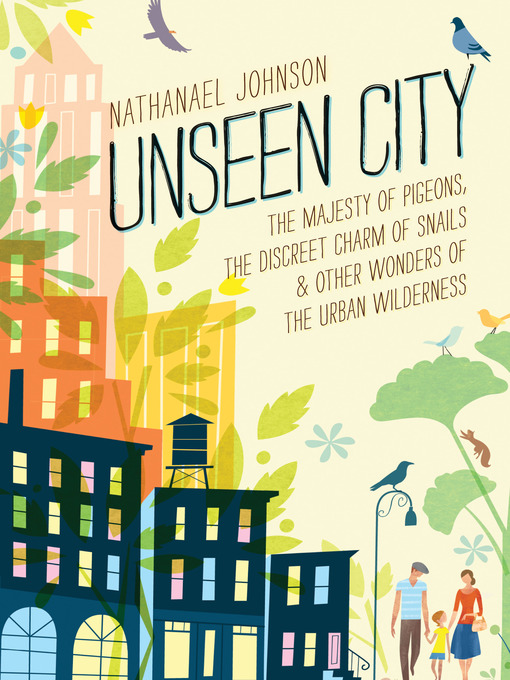 All this reminds me of a book I read a few years ago: Unseen City: The Majesty of Pigeons, the Discreet Charm of Snails & Other Wonders of the Urban Wilderness by Nathanael Johnson.  Each chapter, engagingly written in a conversational tone, provides fascinating and well-researched information about a different common companion found in our urban environment, such as the squirrel, the crow, the pigeon, and the weed. 
I love a book that constantly has me exclaiming, "Hey, did you know…" or "Hey, listen to this!" to whomever is nearby, and this one is full of those moments.   
Did you know that both the male and female pigeon produce milk for their young? 

 

Did you know that squirrels only became common urban dwellers after famed landscape architect Frederick Law Olmstead released 68 squirrels in Central Park in 1878? (There were an estimated 1,500 six years later!) 

 

Did you know that ants communicate primarily via scents? 

 
The book is much more than just a collection of facts, though. It's also a memoir of sorts, with charming, poignant, and delightful anecdotes sprinkled throughout. Many include observations about Johnson's toddler daughter, whose own curiosity about the world around her inspired his.  
Johnson makes the ordinary fascinating. I now see all of the common creatures that I had learned to ignore with fresh eyes and a new appreciation. I am hoping to convince my family that we should read it together, aloud, so I can share all the wonders inside, and outside, with them, without exclaiming, "Hey, did you know…" over and over again.  
If you finish Unseen City, or there is a wait, we have several similar options, including some for kids (and their grown-ups): 
For Adults
For Kids:
A Beetle is Shy by Dianna Hutts Aston (this, and several other titles in this series, are available as ebooks)
Nature Explorer by DK (ebook)
Plants Can't Sit Still by Rebecca E. Hirsch (ebook)
Welcome to the Backyard by Ruth Owen (ebook)